Better Together: Christmas Joys and Children's Toys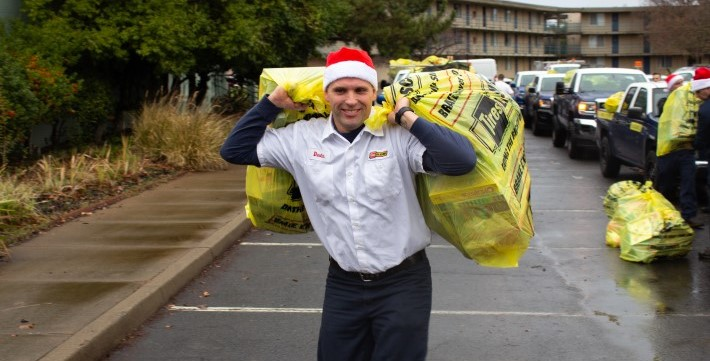 We are thankful for our partners at Les Schwab and CBS13 for their leadership once again in the annual Toy Drive!

Every year, our friends at Les Schwab work together to provide over 10,000 toys for the families living in our shelters, housing programs as well as other local nonprofits doing amazing work. For many of these families, parents struggle to provide the basic necessities, and when Christmas comes, presents fall to more pressing needs. The holidays can be filled with struggles, loneliness, and even depression about their circumstances.

The gifts provided by the greater community can lighten the burden on parents and make clients feel cared for as a part of the community. Families can once again look forward to the holidays and seeing the joy on their children's faces when their wishes are fulfilled.

Thank you to Les Schwab, CBS13, and all those who donate toys for bringing the holiday joy!

If you would like to participate in the Toy Drive, stop by your local Les Schwab and drop off a gift! Donations are especially needed for teenagers, aged 13-18. Thank you for your support!